Green House Prints
Eight experimental plant illustrations
---

30x40cm giclée print (fine art quality with very bright colours an incredible detail) on Hahnemüle matte paper.



*Ships framed (in the same frame of the photos) by default, but contact me if you would like it shipped without a frame, it will significantly reduce international shipping costs.


---

Green House is a small collection of digital illustrations based on the idea of an oniric and otherwordly botanic space. A graphic garden of experimental nature, where the process starts with a simple idea, such as a leaf silhouette.

From there, the image slowly evolves and grows with a generative design approach where the handstroke and the brush has little protagonism. The textures and the colours slowly appear through layers of digital effects in an rather unpredictable trial and error process.

1 __ Nenúfar Estrella





---
2 __ Alga Algo
---
3 __ Hoja Carnívora
---

4 __ Acid Fruit
---

5__ Peyote





---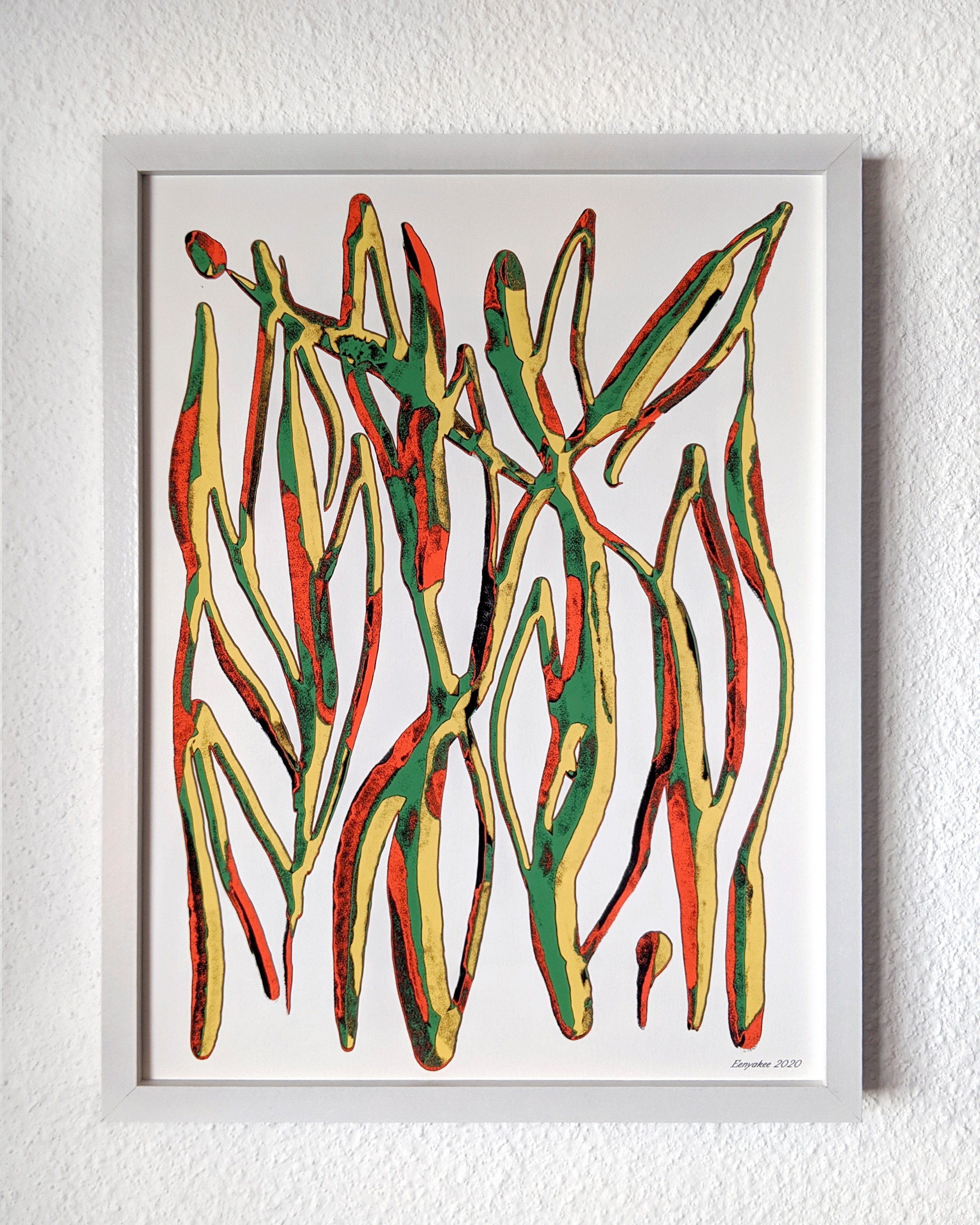 6 __ Catnip
---

7 __ Hexaflower





---
8 __ Brancusi Plant